Headrest Audio Systems
Headrest Audio Systems in conjunction with advanced digital signal processing technologies enable a new breed of audio features und functions in the vehicle cabin such as
In-Car Communication
Advanced multi-channel surround sound for all seats
Active Noise Cancellation/Road Noise Cancellation "Quiet Bubbles"
Privacy Telephony "Private Bubbles"
Individual Sound Zones "Sound Bubbles"
Each Headrest Audio System consists of 4 microphones, 2 or 4 full range loudspeakers and an electronics board which includes the required audio amplifiers and a digital highspeed bi-directional audio interface to a central amplifier or the headunit known as A2B – all integrated into the seat's headrest: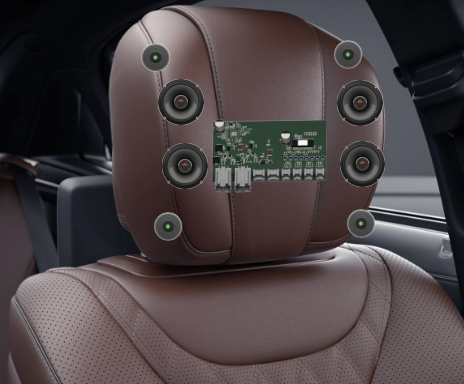 The A2B supports phantom-powering of the headrest system so that only two twin wires will run through the headrest pole's center. Daisy-chaining the headrest audio systems minimizes wiring efforts.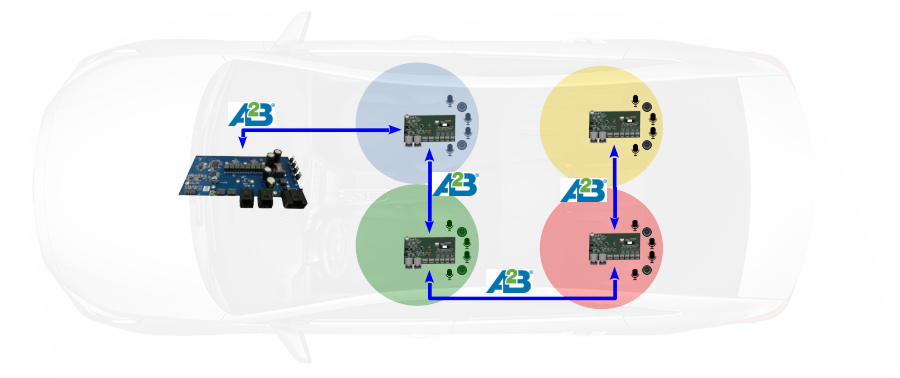 The DSP module can either be realized as additional ECU or integrated into the existing headunit. Depending on the application the system can be combined with a conventional speaker system to further enhance overall performance.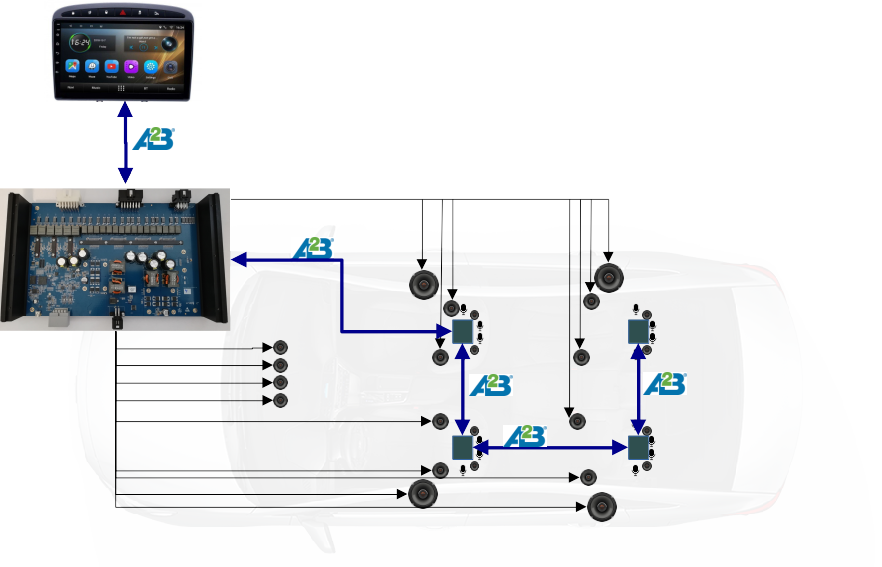 The styling of the headrest system can be adapted to customer's needs to be either completely invisible or even used as styling element using chromed grilles etc.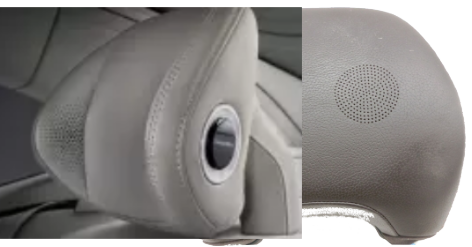 By having a close coupling between human ear and loudspeaker and mouth and microphone, it is possible to create well-separated sound zones in the cabin. Applying digital signal processing technology, it is possible to cancel out wind, road and engine noise in those zones or even remove remaining leaked sounds from other zones so that playback of different media sources is possible in each zone without disturbing the other passengers.
Using the closely coupled microphone and speakers also enables improved communication within the cabin among the passengers but also for phone calls.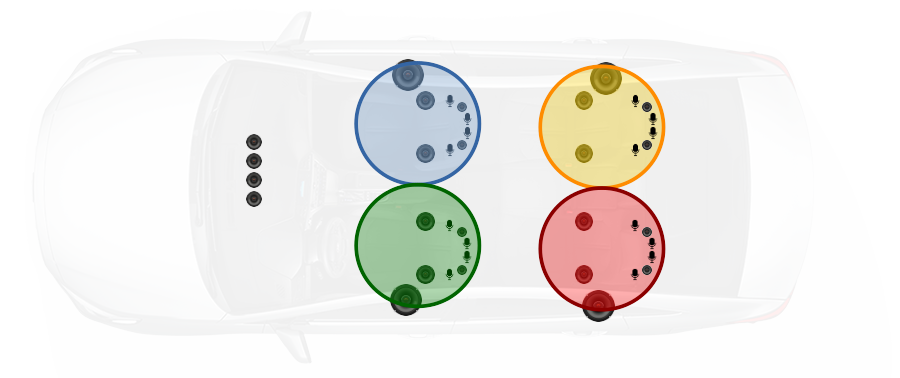 For more information, please contact us.